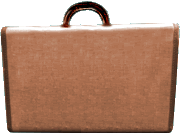 Where in the Pacific is Buddy Barrel?


Buddy Barrel recently went to the AOG Primary School in Suva, Fiji to be with the team from River Valley Church that came with BGMC funds to help with needed repairs at the school. Thank you River Valley Church and BGMC for your financial help at AOG Primary School!!!

Buddy finds Jerry and Karen at the 100th Celebration with David and Mary Boyd. 

Yeah, Buddy!!!